India Tour Packages
India Tour Packages, @ Just RS ₹59500 Per Person, Delhi Agra And Jaipur Tour Package, With Taj Mahal With Best India Tourism Places Book India Travel Packages, Luxurious India Tour Packages.
India Trip Packages
Kashmir Travelling Voyage Offers a Variety Of Tours Which Are India Holiday Tour Packages, All India tour package prices, India Trip Packages, & India Travel Packages. All India tour Packages by Train, Tourism in India. We are the Best Tour Operators In India With More Than 5000, Tour Packages In India. 1200 Tour packages In Nepal, the cheapest north India tour packages, We Are Affiliated With the World Travel And Tourism Council, India Tourism Tours, and Nepal Tours.
Delhi Agra Jaipur
Dehli Agra Jaipur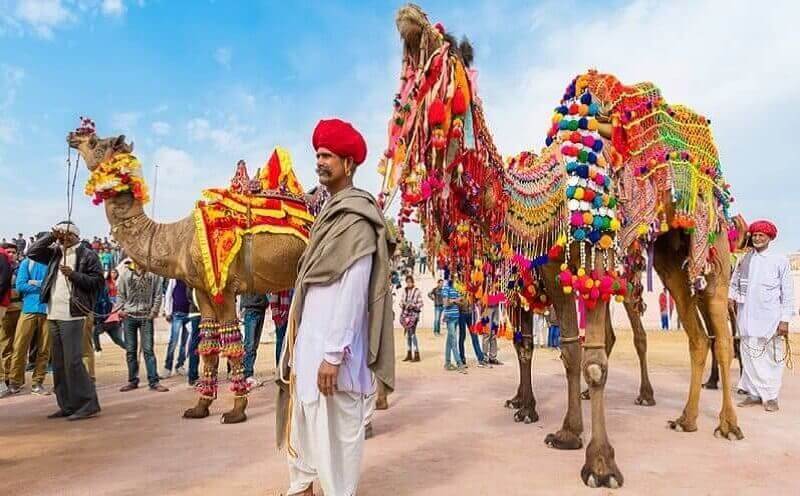 Rajasthan Tour Packages
Rajasthan Travel Packages.
Kerala Tour Packages
Kerala Tour Packages
Himachal Tour Packages
Himachal Holiday Trip
Mumbai Tour Package
Mumbai Tour Packages
India Travel Packages
India Holiday Trip
India Tourism Packages
About India Tourism: India is a South Asian country, synonymous with "diversity" and a land of rich culture and heritage. It is known for its diverse geography, historical sites, languages, cuisine, religions, festivals, and more! From north to south, east to west, there are so many things to see and do here, you can choose from a wide range of India tour packages to suit everyone's needs.
India Tour Package With Kashmir
The best way to plan a trip to India is by region. Speaking of North India, the territory includes the states of Uttarakhand, Rajasthan, Jammu and Kashmir, Delhi, and Uttar Pradesh. Known for its stunning snow-capped terrain and majestic Himalayas, it is a paradise for skiing, trekking, snowboarding, camping, and more.
Best Selling India Tour Packages
Luxurious India Tour Packages, Kashmir Traveling Voyage offers you a wide range of Indian tour packages to suit your needs. When it comes to picking the best travel destinations in India, our vacation experts will help you choose the perfect holiday destination. These incredible India vacation packages cover almost every destination in India, taking you to charming hill stations, picturesque hamlets, cosmopolitan cities, and vibrant seaside towns. With our different packages, you can decide whether you want a few days of relaxation or an adventurous trip to the many exciting action hubs across the country. Don't forget about our India travel guides to help you enjoy the top attractions and things to do across India.
Amazing India Tour Packages
Amazing India Tour Packages, with Delhi Agra Jaipur and Kashmir Package, The area hosts sites such as the Mughal Taj Mahal, the Colonial Parliament Building, Christ Church and Namgyal Monastery, Badrinath Temple, and Dilwara Temple. Visit Mehrangarh Fort, Red Fort, and City Palace to know more about its tryst with royalty and experience riding boats across Dal Lake, shopping at Connaught Place, or spotting tigers at Corbett National Park.
India Trip Cost
Kashmir Travelling Voyage Offers a wide range of exciting India Trip packages. All you need to do is decide on your travel dates and the location of your vacation and let us do the rest. Bring your spouse, go with your friends, or plan a solo trip, whatever your vacation plans are, we can make it happen.
| | | |
| --- | --- | --- |
| India Tour Packages* | No. of Days | Price* |
| Terrific India Travel Packages | 2 Nights/ 3 Days | Rs.₹335K |
| India Solo Trip Package | 5 Nights/ 6 Days | Rs. ₹55K |
| Pure Veg India Tour Packages | 2 Nights/ 3 Days | Rs. ₹49K |
| Delightful India Trip Packages | 3 Nights/ 4 Days | Rs.₹56K |
| Incredible India Tour Packages | 4 Nights/ 5 Days | Rs. ₹63K |
| India Women's Holiday Trip | 6 Nights/ 7 Days | Rs. ₹99K |
India Trip Cost
India Vacation Trip
India is so geographically diverse that every travel enthusiast in the world wishes to visit India at least once in their lifetime. From lush green forests to awe-inspiring deserts, pristine beaches, and majestic snow-capped mountains, from Chadham in the north to Meenakshi in Madurai. India has a rich and varied landscape. One is more attractive than the other.
Apart from the geographical hills, the diversity of culture, food, language, and even flora and fauna in different parts of India is fascinating. This wealth is why Indian holiday packages are so popular.
---
Table of Contents
---