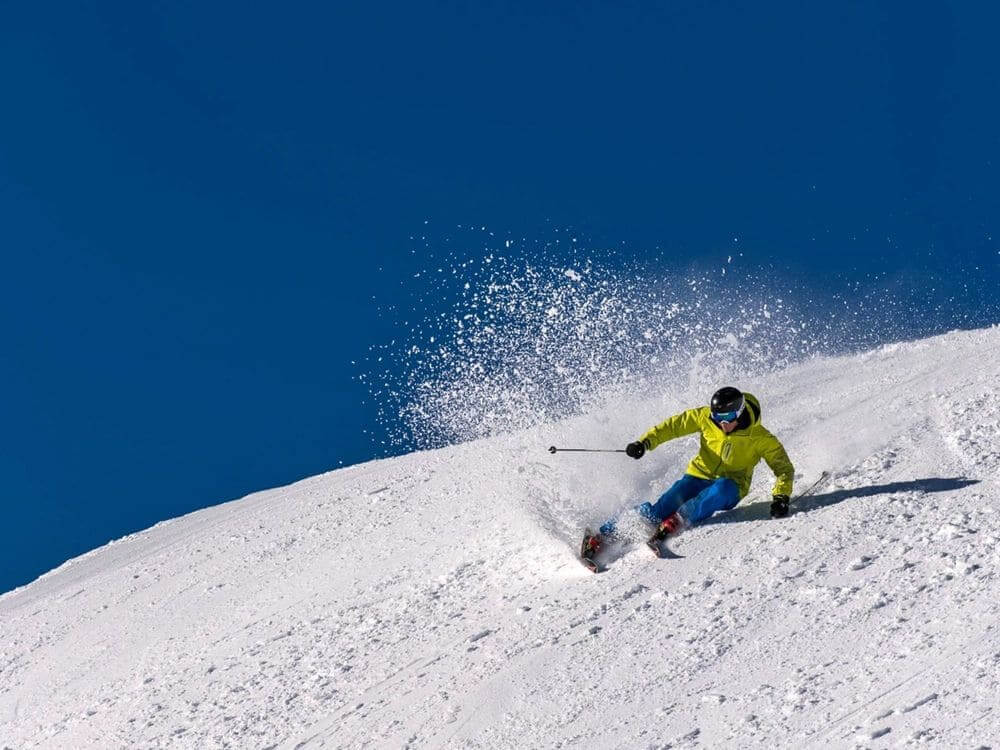 Kashmir Tour Packages
Book Kashmir Tour Package at Just RS.₹18250 Per Pax, Srinagar 2N /3D, Gulmarg 1 N / 2 D, Pahalgam 1N / 2D, Exotic Kashmir Gulmarg Package, Kashmir Fabulous Tour Packages
Kashmir Holiday Packages
Kashmir Travelling Voyage Company of travel experts who Organize Amazing Kashmir Holiday Packages, with a special touch of affection.
We Provide 100% Customizable Kashmir Tour Packages; with Srinagar, Doodhpathri, Gulmarg, Pahalgam, Sonamarg, ₹ 18,250, 4 Nights / 5 Days; Kashmir Escape, Tour Packages For Kashmir @₹ 45,229, 3 Nights / 4 Days
We Guarantee that your Kashmir Holiday Trip Will be a Memorable Experience that makes you want to go back in time. We Provide Vegan 100% Pure Veg Kashmir Tour Packages
Fabulous Kashmir Tour
Fabulous Srinagar Tour Package
Heavenly Vacation Srinagar
Srinagar Heavenly Vacation
Kashmir Family Tour
Kashmir Family Trip
Kashmir Group Tour
Kashmir Group Trip
Kashmir Ladakh Tour
Fabulous Srinagar Tour Package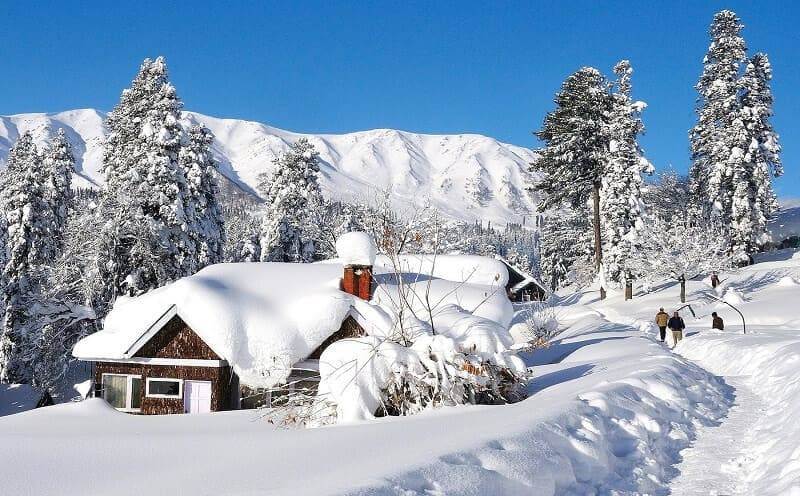 Kashmir Gulmarg Package
Kashmir Gulmarg Vacation
Kashmir Holiday Tour Packages
Kashmir Tour Packages 7 Nights 8 Days, at Best Rate Guaranteed With Srinagar, Gulmarg, and Pahalgam, Is Our Bestselling Package. Kashmir is Famous for its spiritual background, an aura that people love to discover. Kashmir Holiday Tour Packages with, kashmiritours.com offers Countless pilgrimage tour packages that take travelers to religious places like Amarnath yatra Tour and Vaishno Devi Tour.
Embark on a tour with Kashmir Travelling Voyage and enjoy the fascinating, exciting journey that will stay in your memory for life. Kashmir Solo Trip Packages, Consider Best of Kashmir Holiday with Kashmir Srinagar Local Sightseeing Tour, Kashmir Solo Tour Package, Pure Veg Kashmir Tour Packages
Kashmir Group Package
Kashmir Group Tour Package,@Just Rs ₹ 19,950, Per Pax, 5 Nights, 6 Days with Hotels, Flights, Transfers, Activities. Trying to avoid city life's daily pressures? Our Group packages for Kashmir are brimming with the most popular attractions and things that activates your mood. Book 100% Customized Kashmir Group Tour Packages which offers a wonderful way to relax from your regular life. We Guarantee that your Kashmir Group Package will be a memorable experience of a lifetime.
Kashmir Vacation Packages
On the First[1] Day Of Your Kashmir Tour Packages, After Breakfast Visit Mughal Gardens Srinagar, Second Day[2] Visit Gulmarg, Pahalgam, and Local Sightseeing In Srinagar, Third Day[3] Day After Breakfast Srinagar Sheikh Ul Alam Airport Drop, 3 days 2 Nights Kashmir vacation packages, Kashmir will allow you to experience the allure of this location.
| | | |
| --- | --- | --- |
| Kashmir Tour Packages | Nights / Days* | Price* |
| Experience Kashmir With Gulmarg Trip. | 2 Nights/ 3 Days | Rs. ₹19,500 |
| Memorable Kashmir Family Package | 5 Nights/ 6 Days | Rs. ₹95,900 |
| Kashmir Fabulous Group Tour Packages | 6 Nights/ 7 Days | Rs. ₹99,101 |
| Pure Veg Kashmir Tour Packages | 3 Nights/ 4 Days | Rs. ₹19,500 |
| Kashmir Local Tour Packages | 4 Nights/ 5 Days | Rs. ₹38,500 |
| Kashmir Popular Holiday Packages | 7 Nights/ 8 Days | Rs. ₹58,500 |
Kashmir Family Package
Fascinating Kashmir Family Tour Packages, with Gulmarg, Sonmarg, Pahalgam, and Doodhpathri Excursion, Mystical Kashmir Family Package, All-Inclusive 8 Days/7 Nights Trip With Hotels, Flights, Transfers, Activities Only Just RS. ₹30,225 Per Person.
Kashmir Family Holiday Trip, A Memorable holiday with your family is the perfect time to strengthen the bonds between loved ones and revive love. And what better place to spend quality time with the family than Kashmir? The pleasant weather, beautiful scenery, and delicious food are sure to put you in a good mood and spend quality time with your family.
| | |
| --- | --- |
| Kashmir Tour Packages | 1509 |
| Kashmir Tour Prices From | ₹9800 |
| Kashmir Tour Reviews | 3,975102894 |
| Kashmir Tour Photos | 9,751132086 |
| Travel High Season | Febuaruary – May |
| Travel Low Season | June – August |
| High Season Average Price | ₹1,8500 |
| Low Season Average Price | ₹9,800 |
Kashmir Tour Details
About Kashmir

About Kashmir

Jammu and Kashmir Region Kashmir Area: 42,247 km² Founded: 12 June 1811 Language: Kashmiri Population: 1.89 crores (2021)

Education: Kashmir University: University Of Kashmir.

Traditional Dress: Firan Which Is a Long Gown Made Of Wool.

Traditional Hotpot: Kangri Is a Hotpot Made Of Wood And Clay People Use Charcoal Inside to warm their body in cold.

Official animal: Kashmir stag (Hangul) Native Kashmiri Language.

Official Bird: Black-necked crane (Brag) In the Kashmiri Language.

Official Tree: Platanus Orientalis (Maveh Kul) In the Kashmiri Language.

Products Made By Locals: Kashmiri Hand Wooven Shawls, Kashmiri Hand Wooven Carpets, Wood Carving, Copper Carving, Papermachie, Woodcarving Furniture, Kani Shawls, Kashmiri Rugs, Kashmiri Namdas, Kashmiri Cricket Bats,

Famous Food: Wazwan Which Is a Combination of 11 Dishes.

Famous Tea: Kashmiri Kehwa.

Famous Products: Walnut, Kashmiri Saffron Best Saffron Worldwide, Almonds, Kashmir Apples, Wild Berries, Apricot, Kashmir Spices, Cherry, and Much More. Kashmir Weather: Kashmir Has 4 Seasons Summer, Winter, Autumn, and Spring.

What To Eat In Kashmir

Kashmir's Famous Food is Called Wazwan 13 Dishes (Wazwan) It Is Non- Veg Dishes Here are Some Names.

Roganjosh, Rista, Ghoushtaba, Meetmaas, Kabab, Yakhni, Nun Chai, Mazragran Kurma, Doodhmaaz, Kashmir Fried Chicken, Grilled Rambo Trout, Harissa Kashmir



Kashmir Things To Do

Kashmir Things To Do

The state of Kashmir is equally endowed with tourist spots. This state offers tourists experiences such as Spicy Local Delicacies(WAZWAN) combined with a variety of teas l wander or a complex and moderate hiking expedition on the various mountain peaks in the area, admiration for the ambiance of Srinagar Trip Plan houseboats on Srinagar's lakes, and visits to the countless pilgrimage sites, monuments, and religious and devotional Places that are present throughout Kashmir

1.Srinagar

Srinagar: Known popularly for its lush green mountains, verdant gardens, colorful flower beds, and picturesque lakes, Srinagar is a paradise on earth. A to-inclusion in all of the Kashmir excursion packages, this nature lover`s pride introduces you to the scenic splendor and colorful tradition of Kashmir.

The largest town of Kashmir, Srinagar, is well-known for its postcard-best Dal Lake. You can hire a boat and go with the flow in the serene waters, spending a calming vacation. The Nishat Bagh and the Mughal Gardens propel couples with breathtaking rows of plant life and a tranquil atmosphere. Srinagar is likewise you can enjoy a satisfying Mutton Rogan Josh and keep it for Pashmina shawls. So, you have other areas for your Jammu Kashmir excursion package.

Here Are Some Famous Places in Srinagar, Dal Lake, Mughal Gardens which are Shalimar Garden,and Nishat Garden,Indira Gandhi Memorial Tulip Garden, Chashme Shahi Garden, Famous for Fresh Water Pound, Hari Parbat Fort Where Kings Use To Rule Kashmir, White Mosque Hazratbal, Kheer Bhawani Temple, Harwan Garden, Dhara a Small Village In Srinagar.

2. Pahalgam

Pahalgam is famous for its picturesque Mountains and is the jewel of the Scenic Views Of Liddarwat River in the high Himalayas of Kashmir, The Lidderwat is a 73 km (45 m) river situated in the Kashmir Valley. It originates from the Kolahoi Glacier. It provides an ideal setting for hiking, trekking, and fishing. Must Visit Places In Pahalgam are Baisaran, Mini Switzerland, Aru Valley, Betab Valley, Tarsar Marsar Trek.

3. Doodhpathri

Doodhpathri : (Valley of Milk) is a tourist destination and hill station in the state of Jammu and Kashmir. It is located in the Budgam district of Jammu and Kashmir. Located at an altitude of 8,957 feet above sea level, Doodhpathri is 2,730 meters (8,957 feet). Doodhpathri in a bowl-shaped valley in the Pir Panjal range of the Himalayas. It is an alpine valley covered with snow-capped mountains and meadows of pine and Deordar. Pristine meadows are covered with snow in winter and wildflowers such as daisies, forget-me-nots and buttercups grow in spring and summer.

The name "doodpathri" means milk valley. It is said that the famous sage of Kashmir, Sheikh Ur Alam Sheikh Nur al-Din Noorani, once prayed here. Once, when he was praying for water on the grass, he poked the ground with his cane to find water and milk. He requested that the milk be used only for drinking, not for bathing. Hearing that this milk immediately changes its state to water, the meadow got its name Doodpathri.

4.Yusmarg

Yusmarg(یوسمرگ) (meaning "Meadow of Jesus") is a hill station in the western Budgam district of of Jammu and Kashmir. It is located 53 kilometers south of Srinagar, the state's summer capital. [4] Yousmarg provides space for beautiful scenery, young pine nurseries, verdant pastures and the heartouching Lotic and Lentic waters.

Situated on the banks of the Doodhganga River, Yusmarg remains largely untouched. The charming hill station overlooks some of the highest peaks in the Pilpanjal range, such as Sunset Peak and Tathakuti Peak. From hiking to fishing, the picturesque little village has a lot to offer the seasoned traveler. Here's a brief recap of the best things to do in Yusmarg, Nilnag, Doodhganga

Jesus is said to have been here. It is an alpine valley covered with snow-capped mountains and meadows of pine and fir trees. It is located 18 kilometers south of Charari Sharief, a small town in the Budgam district of Jammu and Kashmir. It is located on the banks of the Doodhganga River, a tributary of the Jelham River. It is located on the peak of Pir Panjal, a sub-range of the Himalayas. The peaks are: Sunset Peak and Tatakooti Peak, the expedition started from this hill station. It is located at an altitude of 2,396 meters (7,861 ft) above sea level

5.Sonmarg

Sonmarg has been important since ancient times. This is because it was the gateway of the Silk Road connecting Kashmir With China. It's also a great base camp in Ladakh. Sonmarg is located in the Kashmir Valley at an altitude of 2,730 meters (8,960 ft), close to some of the highest peaks in the valley, as well as Machoi Glacier, Sirbal Peak, Kolahoi Peak, Amarnath Peak and Mount Harmukh. Combined with alpine meadows that bloom in summer and stocked with fish, rivers and alpine lakes, Sonamarg is a well-known Mountaineering tourist destination in the Jammu and Kashmir region.

Frequently Asked Questions(FAQ)

Q. Where Is Jammu And Kashmir Located?

Jammu and Kashmir is called the 'Heaven on Earth' because It has incredible Mountains and spectacular scenery its truly a wonderland. It has beautiful picturesque snow Clad peaks, green forests, and amazing lakes.Historic Mughal Gardens, with terraced green grass, marvelous fountains,, and flowerbeds with infrequent extraordinary flowers can be found in Jammu and Kashmir.

Kashmir Travelling Voyage Offers Remarkable Kashmir Finest Tour Packages Which Include, Hotels, Transportation, Sightseeing, And Meals Dinner Breakfast.

When you Travel to Kashmir you'll visit places where the Picturesque Mountains and Beautiful lakes that Connect the Entire Region Provide you a chance to get close to nature.

We Offer Best Kashmir Vacation Packages Which Can Be Booked Here Contact Us For Bookings

Q. What Is The Cheapest Price For Kashmir Trio Tour Packages?

Kashmir Travelling Voyage offers Kashmir Trio Tour Packages Cost, RS 22500 Per Pax For 4 Night 5 Days Tour Package With Hotel, Transportation, and Meals Which Is Considered Cheap and the Best Tour Packages For Kashmir.

Q. Which Are The Best Selling Kashmir Packages?

The Best Selling Kashmir Tour Packages by Kashmir Travelling Voyage are Luxury Package Kashmir, and Fascinating Kashmir Ladakh Trip Package

Contact Us to book Kashmir Tourism Packages

Q. Is it Safe To Travel Kashmir?

Answer. Yes, It's Safe To Travel to Kashmir, It's the Safest Place In The World, and Kashmiri Hospitality is Famous All Over The World No Racism 0% Crime Rate.Book kashmir tour packages for family with flight, kashmir tour packages for couple, kashmir tour package with flight,kashmir tour packages from ahmedabad, kashmir tour packages from mumbai, kashmir tour packages from pune, kashmir amazing tour packages.

How Can I Go Kashmir By Train

From Jammu To Banihal By Bus Takes 3 to 4 Hours From Banihal To Budgam Srinagar By Train Takes 2 Hours From Budgam To Srinagar It Only Takes 15 Minutes By Auto Rickshaw.

Kashmir Package Tour Reviews
---
---
Table of Contents